Tax Certificate - Win Myat Gone Saung
Win Myat Gone Saung Company is established on 2013 and runs for Service of Business Developer and Advisory Consultant.
We are the 14th Award winner for tax payer company in Shan State for budget year of 2016/2017.
We introduce Agriculture and livestock development service, building for Road and Bridge, Water Supply for rural and Electrical Supply and Installation.
Revenue, Membership and Authorized Licence
Our Sales Volume is increasing annually and standing as 14th place tax payer in Shan State, Myanmar.
Progress
~ MMK 700,000,000
Authorized License for Construction Company
Win Myat Gone Saung Company is certified for Government Construction Work Places and Road Building, licensed by Ministry of Construction, Myanmar Engineering Society.
Membership of UMFCCI, Certificate of E/I Registration
We are the Long-Term Member of UMFCCI & Certificate of Exporter/Importer Registration.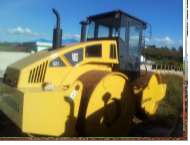 E-Government Program
---
Tuition FREE Computer Course
Introduction PC
---
Sponsored by Win Myat Gone Saung Company
Donation
---
Health Care to Old People in Hopong, Taung Gyi